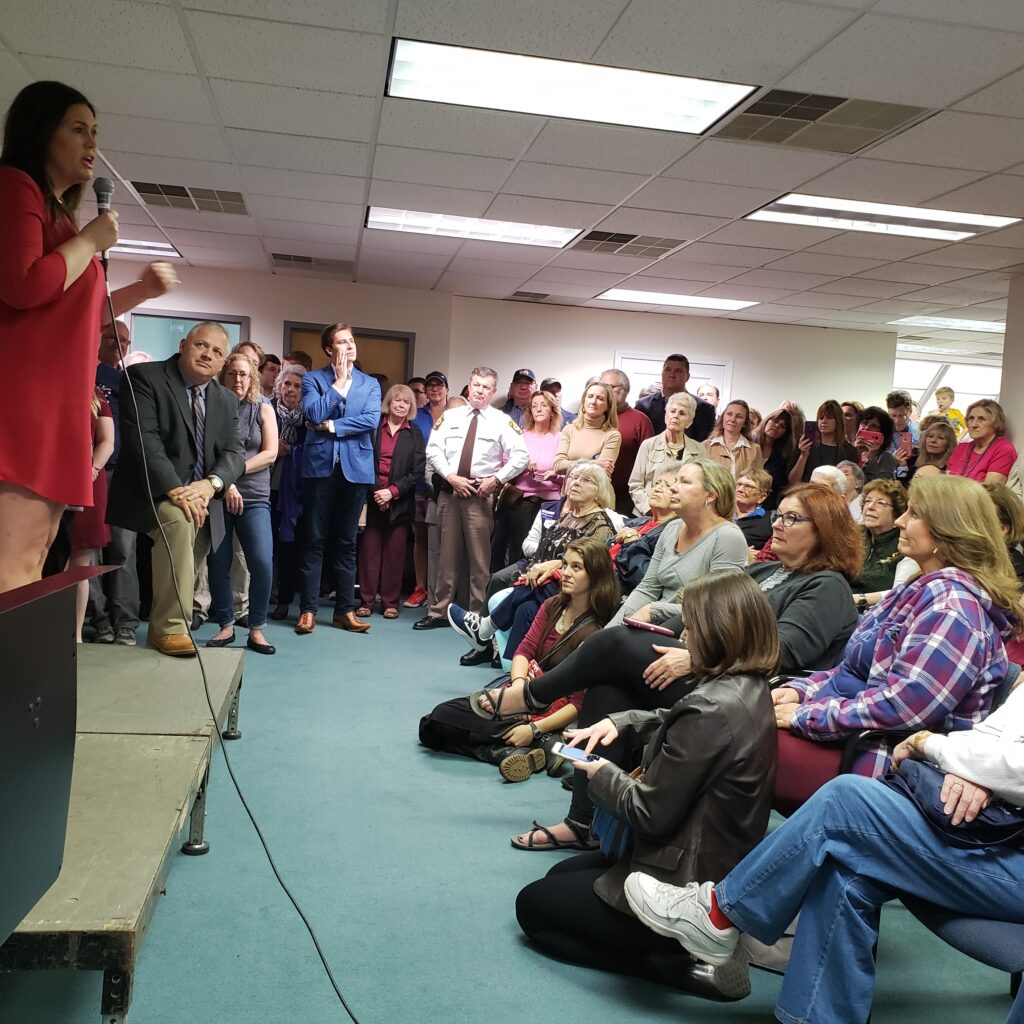 GET OUT & VOTE YOUR VALUES:
November 10, 2020 General Election
June 2020 Primary & Conventions
---
VOTE 2020 – Research Your Vote
BELOW you will find the links to the candidates that are running for office that believe in the American Constitution, the American Values and are behind your Rights for Freedom. BOLD candidates believe in and have stood up for the Constitution. When the party claims the candidate, will put the party in parentheses (PARTY). More research can be done at Virginia Constitutional Conservative
Republican Convention is August 24-27, 2020 to be announced location
Democratic Convention is August 17–20, 2020 at Fiserv Forum, Milwaukee, Wisconsin
Presidential Election
Donald Trump – on the issues (R) with Mike Pence (VP) **
*Promises Made – Promises Kept – Draining Swamp – Making & Keeping America Great
Joe Biden – on the issues (D) with VP TBA

US Senate Election – Virginia
Alissa Baldwin – on the issues (R)
Daniel Gade – on the issues (R)
Thomas Speciale – on the issues (R) **
*On point to beat Warner with zero spin up time taking office. Higher intelligence clearance than Warner – and knows what documents are needed to drain the swamp. Speciale will Fight for the Peoples Rights & Constitutional Protections
Mark Warner (D) – incumbent – against constitutional values
*won last election with a .08% margin – has approx. $4m to fight
OTHER SENATE RACE INFORMATION Here
Battleground State Information Here

US Representative Election – Virginia
1st Congressional District
Congressman Rob Wittman – on the issues (R) (Incumbent) **
Shawn Ponterio (Ind)
Qasim Rashid (D)
Vangie Williams (D)
2nd Congressional District
Jarome Bell (R) – on the issues
Ben Loyola (R) – on the issues
Scott Taylor (R) – none listed
Elaine Luria (D) (Incumbent)
3rd Congressional District
Jeffrey Burke – non listed
John Collick – on the issues
Madison Downs – on the issues
George Yakus – on the issues
4th Congressional District
Leon Benjamin – on the issues
James Spivey – on the issues
5th Congressional District
Congressman Denver Riggleman – on the issues **
Bob Good – none listed
7th Congressional District
Delegate Nick Freitas – on the issues **
Peter Greenwald – on the issues
Andrew Knaggs – on the issues
Delegate John McGuire – none listed
Tina Ramirez – on the issues
Jason Roberge – on the issues
8th Congressional District
Jeff Jordan – on the issues
Mark Ellmore – on the issues
Heerak Christian Kim – none listed
Major Mike Webb – on the issues
10th Congressional District
Aliscia Andrews – on the issues
Jeff Dove – on the issues
Rob Jones – on the issues
Elizabeth Stone – none listed
Matt Truong – on the issues
11th Congressional District
Manga Anantatmula – on the issues
School Board
Municipal Government
Ballot Measures – State
VA State – Virginia Redistricting Commission Amendment
"A "yes" vote supports transferring the power to draw the state's congressional and legislative districts from the state legislature to a redistricting commission composed of state legislators and citizens."
"A "no" vote opposes transferring the power to draw the state's congressional and legislative districts to a redistricting commission, thus keeping the state legislature responsible for redistricting."
VA State – Virginia Motor Vehicle Property Tax Exemption for Disabled Veterans Amendment
"A "yes" vote supports exempting one automobile or pickup truck from state and local property taxes for veterans who have a 100 percent service-connected, permanent, and total disability."
"A "no" vote opposes exempting one automobile or pickup truck from state and local property taxes for veterans who have a 100 percent service-connected, permanent, and total disability."
** Candidates that have worked with the PAC and supported our mission to protect the Constitution, ensure the protections to the People under the Constitution and dedicated to #TAKEBACKTHECOMMONWEALTH and #TAKEBACKAMERICA
---
WHAT YOU CAN DO
Yes, since the CCP Virus and the Quarantine being involved is more difficult. The goal is to find the new paths being built to connect folks to online and virtual interactions. Keep engaging and supporting taking back Virginia and keeping our country great.
GET INVOLVED & BE DEDICATED TO AMERICAN LIFE & LIBERTY!
SUPPORT an Action Group – meet weekly to effect change in our locality
SUPPORT Community Roundtables – discuss real concerns in your community
GET TO KNOW All Elected Officials – open dialogues about what is important to you
ATTEND Community Board Meetings – school board, board of supervisors and other community groups
GO to the Capital and Meet with Representatives – write them emails and letters, call them and make one on one appointments
STAY CURRENT on Events – know what is going on locally, within your state and nationally
ENGAGE to Share Beliefs and Values – connect with all your representatives in all levels of government
SUPPORT Meet Ups – discuss local concerns and share your values with people
SUPPORT Town Halls, Meet & Greets, Debates & Rallys – so people can engage in understanding the complexities of the political landscape
BUILD Bridges Across Party Lines – find actionable solutions, build working relationships and agree to disagree
APPRECIATE Baby Steps Forward – Rome was not built in a day
LEARN to Dialogue – both sides need to learn to listen and hear the undercurrents driving the divide. Civil discourse is vital.
USE the 4 Agreements – 1. be impeccable with your words, 2. don't take anything personally, 3. don't make assumptions, 4. always do your best don Miguel Ruiz
---
AMERICANS ARE INVESTED!!
Americans care about their Life & Liberty. They show up. The game has changed. Things are different. Its on all of us to figure this out fast. This is our country!! Join in and make sure your elected officials are working with you, your life and your liberty.
---